Sun Songs
(2007) for female voice & piano
The Ecchoing Green [William Blake]
I taste a liquor never brewed [Emily Dickinson]
The Cricket [Sappho]
Song [Blake]
The Eagle [Alfred Tennyson]
Night [Blake]


duration: 16 minutes

audio excerpts from beginning & end (arrowheads navigate tracks):
Perusal Score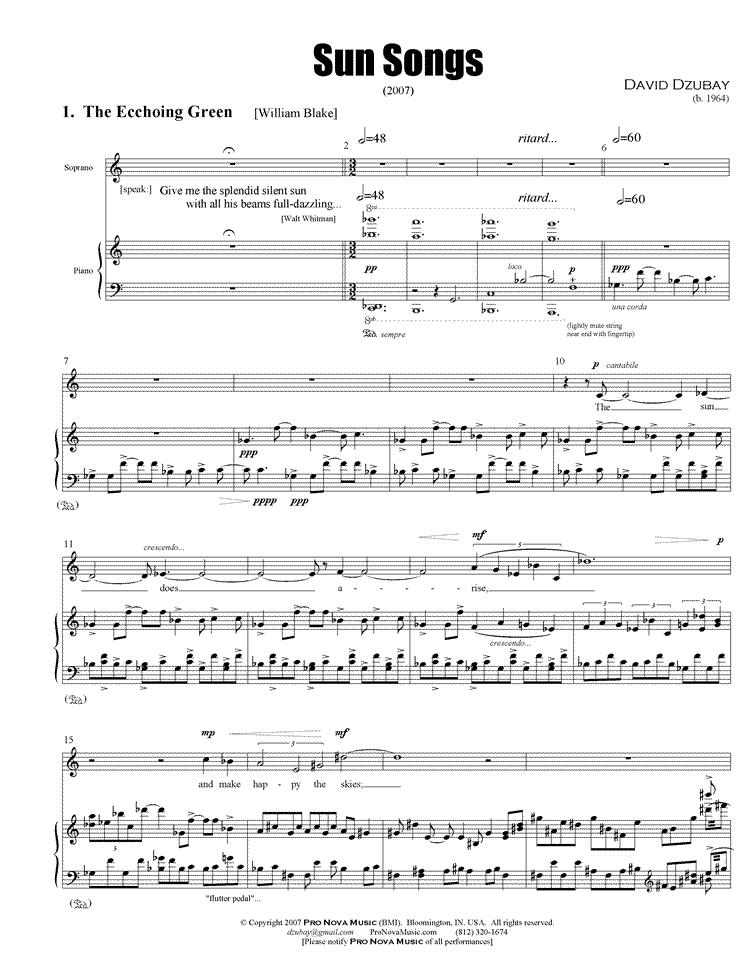 Program Note
These songs were first composed as part of a set of seven songs for soprano and six instruments entitled Singing the Sun. That work was commissioned by the Fromm Foundation, premiered at the Wintergreen Music Festival and recorded by Dallas-based Voices of Change (CD: innova 588)
While at the Djerassi Resident Artist Program in 2007, I recomposed six of the songs for soprano and piano, making this shorter set.
The songs may be performed individually as well.
Recording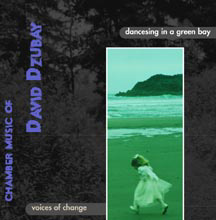 innova 588 dancesing in a green bay
Chamber Music of David Dzubay
Voices of Change (Maria Schleuning, Jo Boatright)
(of the ensemble version)