...as filaments of memory spin...
(1996, rev. 1998) for wind ensemble
instrumentation: (large concert band, grade 6)
duration: 10 minutes
premiere: IU Wind Ensemble, Ray Cramer, October 27, 1998.
live performance audio excerpts (arrowheads navigate tracks):


Perusal Score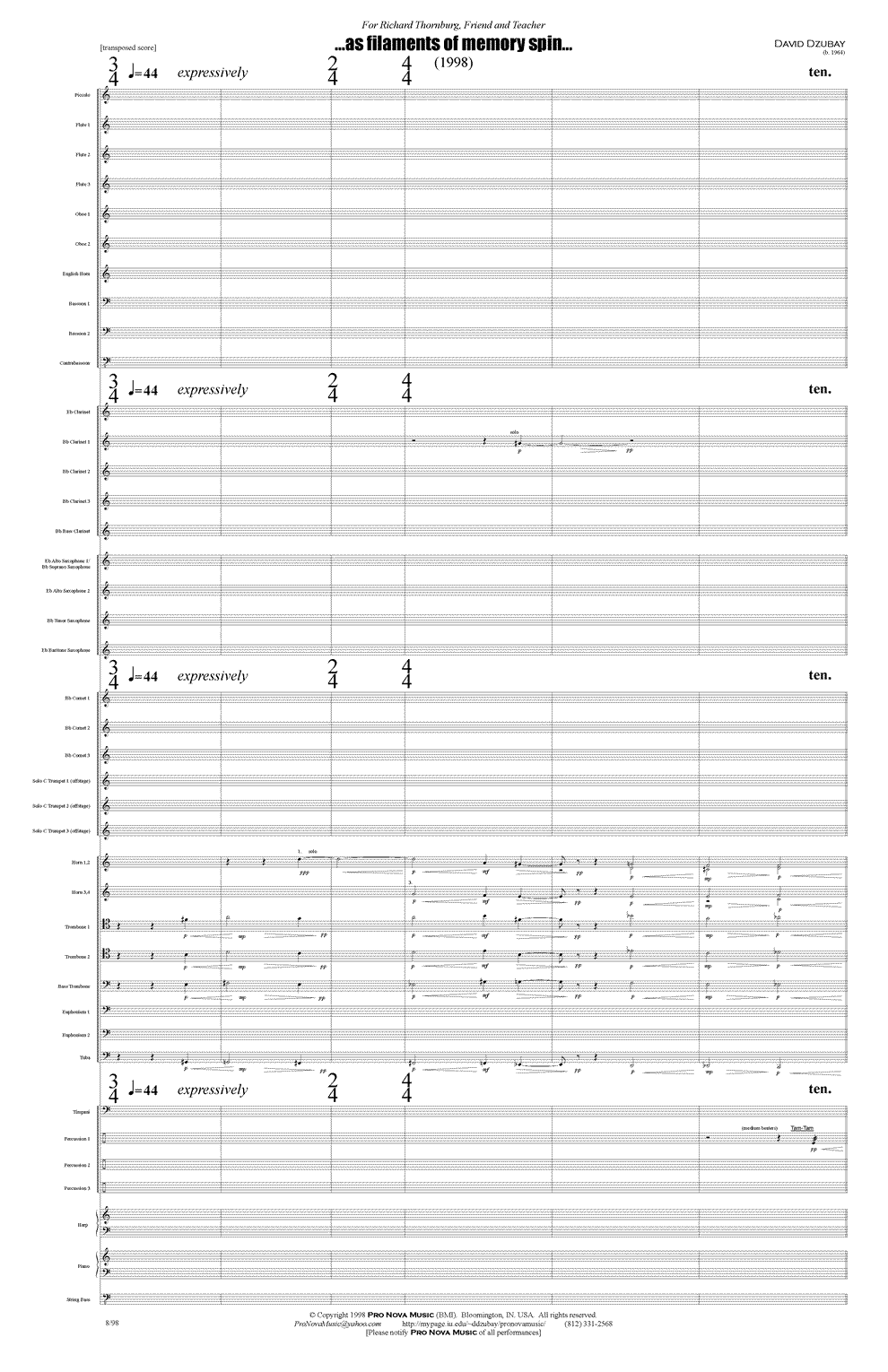 The cover art is by Melissa Thornburg, who kindly gave permission to reproduce this excerpt from her "Watercolor Memorial" to Richard.
A 1998 Indiana University Summer Faculty Fellowship provided support for this composition.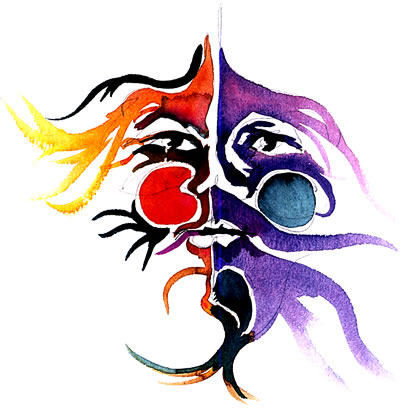 Program Note
During my high school years in Portland, Oregon, I was fortunate to know three exceptional human beings, all of whom taught music at Jefferson High School, and all of whom died at young ages: Sonny King (jazz saxophone), Dee Wiggins (percussion), and Richard Thornburg (trumpet). Not only were these men superb musicians and teachers - they were absolutely three of the most gentle, unselfish, and kind people I have known. In 1996 I composed a three-movement symphony in memory of these three good friends, and in the summer of 1998, I recomposed a version of the third movement for Symphonic Band.
...as filaments of memory spin... was inspired by memories of Richard Thornburg, a former second trumpet in the Oregon Symphony whose beautifully warm tone, lyrical playing, and gentle spirit were daily inspirations throughout high school. Mr. Thornburg practiced Tai Chi, and the idea of balance became important in this movement in a number of ways. For instance, most of the important events in the movement are 'in balance,' each having three presentations: offstage trumpet calls, 'sighs,' 'swirls,' mensural canons, a melodic lament, and a scalar, diatonic phrase. A sequence from Johann Hermann Schein's (1586-1630) Padouana, which my High School brass quintet frequently performed, is used during the climax of the work. The offstage trumpets play a fusion of earlier material and one of Mr. Thornburg's favorite melodies, The Last Rose of Summer, which is clearly revealed in the final, most distant call.
Conductor James DePreist provided the impetus for the Symphony as a whole, and his poem, Its luminous links, found in The Distant Siren, provides the subtitle for this movement.