Wintu Dream Song
(2008, rev. 2018)
duration: 7 minutes
Instrumentation:
a) string quartet (also mvt. 4 of String Quartet No. 1)
b) string orchestra. Premiered in 2017 in Costa Rica (Eddite Mora, conductor)
c) solo flugelhorn and string quartet, string quintet, or string orchestra
(Alternate versions are available for alto flute, clarinet, or Native American flute.)
premiere: Fulcrum Point, Stephen Burns flugelhorn, Chicago, March 23, 2010
Perusal Score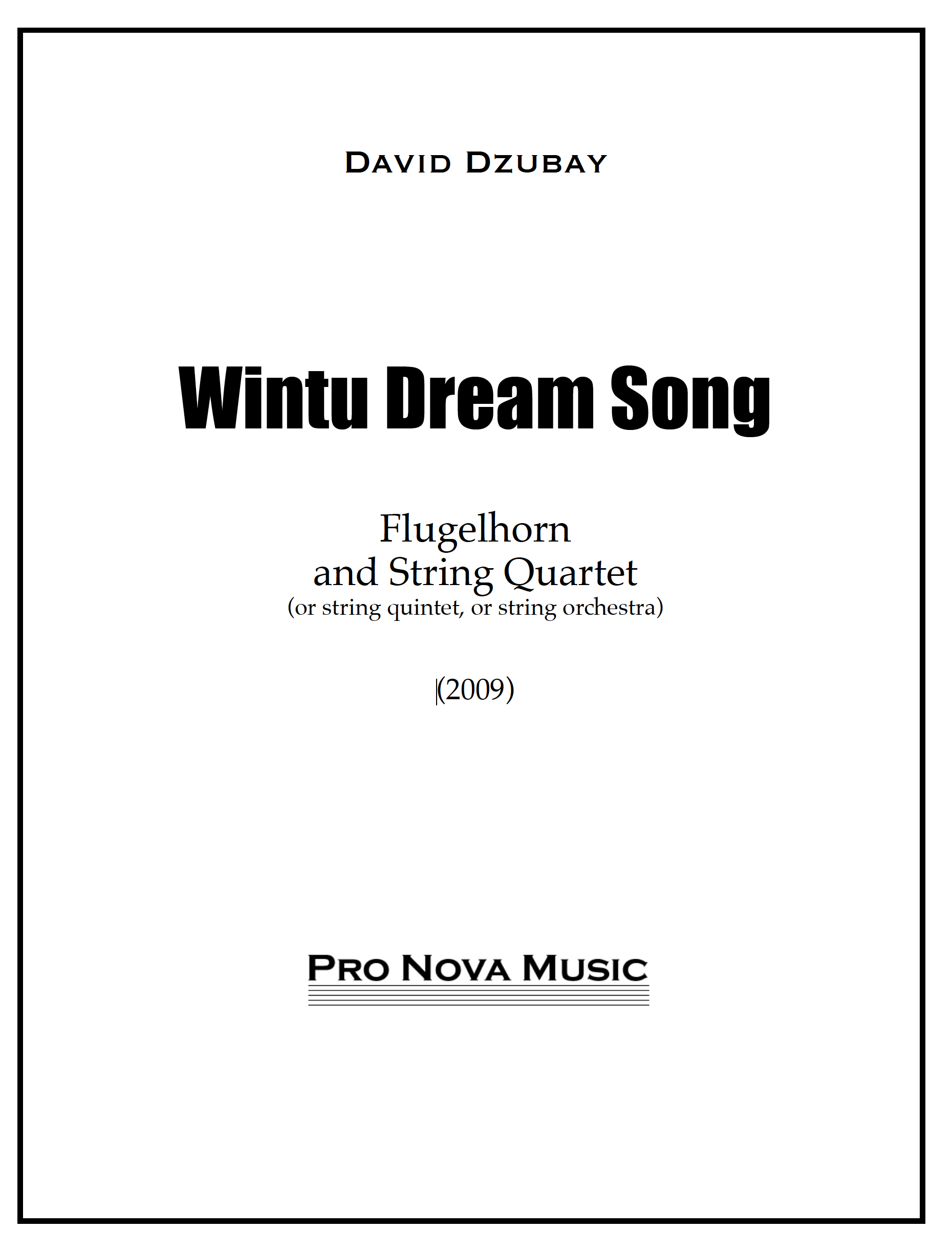 Program Note
Wintu Dream Song sets a Native American funeral song text of the west coast's Wintu tribe:

It is above that you and I shall go;
Along the Milky Way you and I shall go;
Along the flower trail you and I shall go;
Picking flowers on our way you and I shall go.

After opening incantations from cello and flugelhorn the song is heard twice, first in the traditional form (a-b-a-b-a-c-d), and then after a transition, in an abbreviated form (a-b-a-c-d). The flugelhorn plays in counterpoint to the song
the first time through, almost resistant to follow 'along the Milky Way'...but then gradually joins with the larger group the second time through, perhaps resigned to our common fate. The top voice of the chorale-like texture is fairly repetitive and tonal, following the text closely. One might almost be able to sing along the second time!
David Dzubay, May 12, 2009