Nocturne
(2007) for wind ensemble
duration: 8 minutes
grade level: 5
premieres: IU Symphonic Band, Paul Popiel - Feb. 2010
live performance audio:
studio recording (GIA Teaching Music Through Performance):
Perusal Score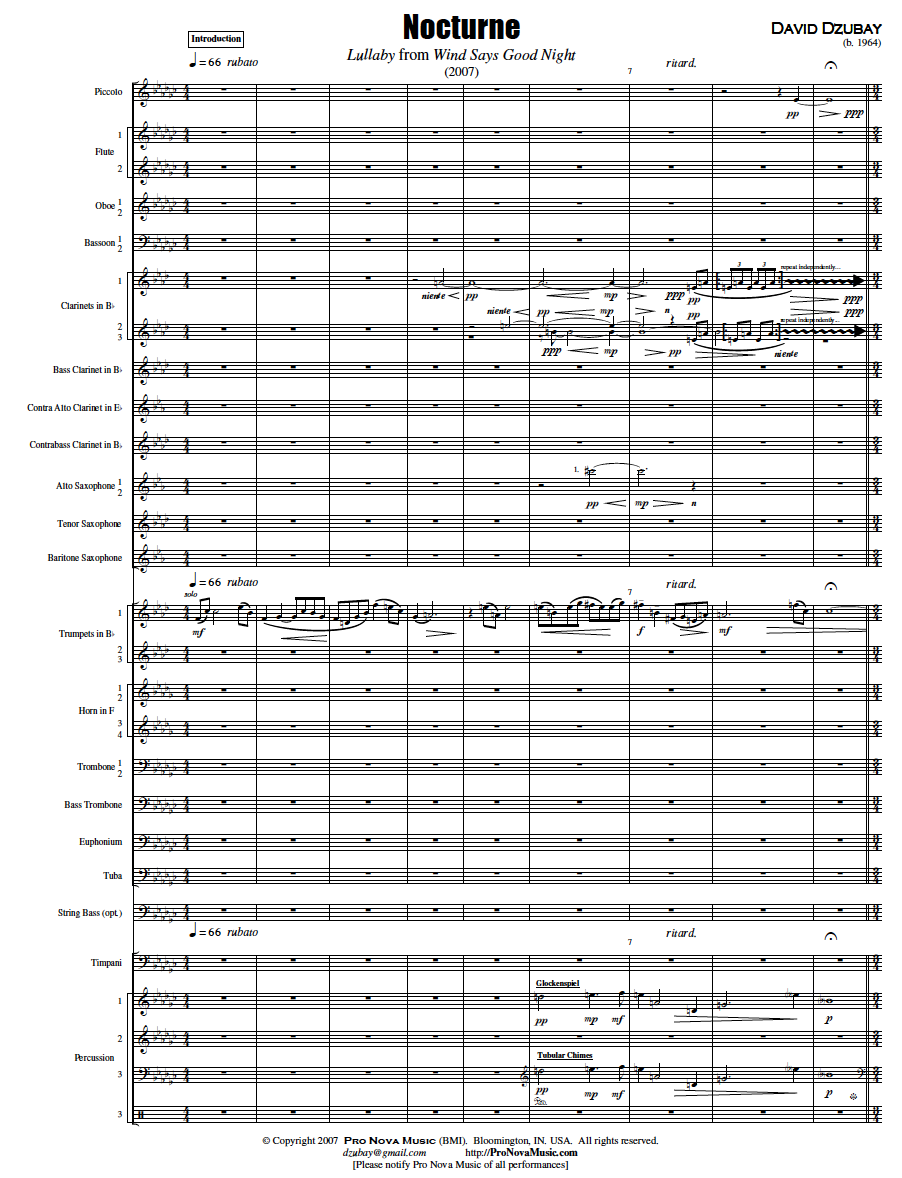 Program Note
Commissioned by the Minnesota Orchestral Association for performance as part of the Minnesota Orchestra's "Adventures in Music" series of family concerts, Wind Says Good Night features a narrator and four soloists from within the orchestra. Katy Rydell's wonderful book tells the story of a child kept from sleep by a mockingbird, cricket, frog and moth, represented musically by the flute, violin, bass and drums, respectively. Other characters in the book are the night wind, depicted by a rolled, upside-down cymbal placed on a timpani and the moon, represented by swells in the horns, winds and strings. A gentle lullaby is featured at the beginning and ending of the work and also in transitions. This lullaby has been reworked into a short piece for solo guitar and expanded upon in Nocturne, for wind ensemble.

Recording: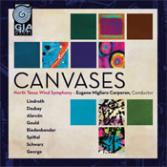 GIA CD 961
University of North Texas Wind Symphony,
Eugene Corporon